Many think of the cloud as a destination; somewhere to get to. It is not – it's a continuous experience and a journey of choices. Organizations normally recognize they need help navigating the different platforms, application architectures, and technology choices they'll encounter along the way.
When looking for a partner to provide cloud professional services, there are some obvious features such as strengths and experience to consider. But it's much more than that – it's about finding the right provider to take the journey with you and bring your digital visions to life.
Having the right model mindset
The concept of cloud computing was generally born in 2006, when "cloud computing" described the new paradigm where people could access software, computer power, and files over the Web instead of on their desktops. Relatively old then, right? Successful concepts get reinvented all the time, and cloud is no different.
Your cloud partner needs to understand where cloud is going, not what it has been or is today. Even that suggests a one-design model, however, and it is not. Make sure your partner not only understands what new cloud experiences are but is also committed to the idea that you can consume all your IT, including hybrid/on-premises solutions, using an as-a-service delivery model.
Row your own boat
Likewise, if you want a company not to do everything for you in the cloud, but to help make sure you do it right, you should work with a partner that grasps the notion of the cloud that comes to you, not you to the cloud. It's a mindset approach; to understand that an as-a-service model that you control delivers the same control no matter where resources live – in the cloud, on-premises, or at the edge. If you are at the early stages of your journey and haven't set such an ambition yet, your partner might have their own preferences in mind, which may coincide with yours … or not.
Have the right motivations to adopt your cloud model
The cloud professional services market is constantly evolving. Today's trends include putting more emphasis on innovation and less priority on using cloud as a cost takeout or scale play. While cost will always be a factor, organizations increasingly are becoming more strategic in their cloud implementations, using them to deliver better customer experiences and drive value throughout the entire operation, while maintaining compliance, latency, and performance requirements of mission-critical applications.
For example, has your potential partner invested in cloud-native professional services capabilities? Important themes evolve such as workload balancing, automated assessments, and cloud-native code re-engineering through AI-based code analysis and extraction. What are your prospective partner's capabilities and their experience so they can bring that to the fore of your own journey?
Leave market share or scale for the financial report
Life would be dull if it was always about the largest, right? Fortunately, as humans and organizations, we have choices. And cloud isn't just cloud, so what type are you considering? IaaS/PaaS/SaaS? What hosting model: public/private/hosted?
Innovation, vision, mindset, technologies, methodologies, skills, capabilities, and talent all play key roles in how your chosen partner can perform with you on your journey to stand out in the marketplace. There is the notion of "do it right." This phrase is as applicable to your chosen partner as it is to yourselves.
Ultimately, choices must be made, but there is a fit, and that fit comes from what you consider the qualifications to be, some of which are soft, and others are hard. Either way, doing it right means your partner fits your profile regardless of size, geographical ties, industry focus, or maturity level. Sometimes, this might mean orchestrating your own partner-choice ecosystem with their partners. And that's ok.
What does the partnership look like in your mind?
What is unique or appealing about each of your shortlist partners? What is it beyond scale and status that differentiates one from another? Some partners may have unique approaches. Where do your cloud ambitions sit in your digital transformation strategy?
Perhaps they can help you identify and act on key "moments" in your journey, fully addressing the challenges of each aspect and mitigating the drawbacks that commonly set transformations on the road to failure. How do you imagine your chosen partner can help you bridge the gap from vision to execution?
Can that same partner not just get you to your cloud vision, but orchestrate it and provide you with oars to "row your own boat?" If cloud is a continuous experience, can the partner that helps you get there also help you continue your journey of choices?
Reach out for 3rd party opinion
Of course, any prospective partner is going to toot their own horn, and it is up to you as to how loud you hear it. It's always a good idea to get independent validation. Here is where access to customers who have journeyed with your prospective partner can provide great insights. Be wary of a partner that doesn't provide access to customers or let them talk independently to you.
Secondly, there are the analyst firms. One example is the ¹IDC MarketScape report. It's a report that provides IDC's insights into professional services vendors, highlighting strengths and weaknesses. It is also useful to the vendor as it allows them to take stock and work to strengthen what are seen as weaknesses.
For example, at HPE, IDC see the strengths as employee strategy, financial funding model, delivery capability, customer service, and marketing functions. This is very insightful. HPE's employee strategy is focused on capitalizing on acquisition knowledge and systematically enabling a larger global population of team members to deliver. The funding model includes the investments required to support this. The delivery capability includes systematic training and certification in all cloud platform technologies, including hyperscalers. And our support and service functions are aligned to the new methodologies and multi-stack requirements of a deep customer base. As for marketing, an avenue is provided to professional services experts. This CIO.com page is one example, and another is the well-known thought leadership journal called The Doppler.
Learn more about evolving cloud landscapes with the HPE GreenLake edge-to-cloud platform, a new kind of cloud experience.
¹IDC MarketScape: Worldwide Cloud Professional Services 2022 Assessment (doc #US48061322, April 2022)
___________________________________
About Ian Jagger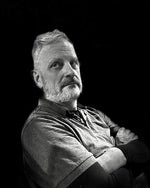 Jagger is a content creator and narrator focused on digital transformation, linking technology capabilities expertise with business goals. He holds an MBA in marketing and is a Chartered Marketer. Today, he focuses on digital transformation narrative globally for HPE's Advisory and Transformation Practice. His experience spans strategic development and planning for Start-ups through to content creation, thought leadership, AR/PR, campaign program building, and implementation for Enterprise. Successful solution launches include HPE Digital Next Advisory, HPE Right Mix Advisor, and HPE Micro Datacenter.
IT Leadership, Managed Cloud Services

Read More from This Article: The Less Obvious Things to Look for in Choosing a Cloud Partner
Source: News